---
Quick delivery across the United States
95% of orders ship the same day from our warehouses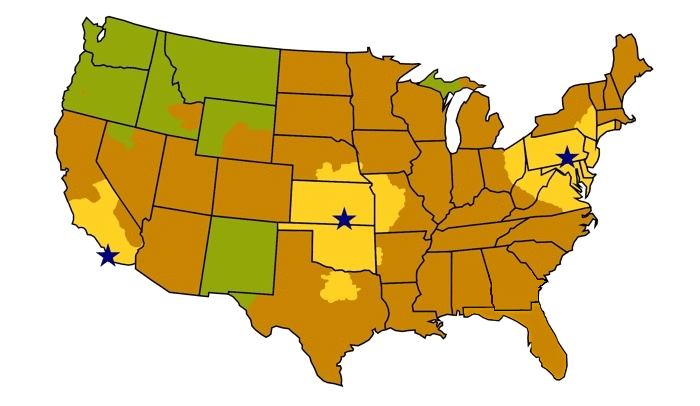 Estimated Transit Days (Standard Ground Shipping)*
Warehouses in California, Kansas, Pennsylvania & Florida
*Not All Products Eligible for Quick Delivery
Our Exit Signs & Emergency Lights
The Exit Light Company's technical staff is constantly researching the lighting market. We field test all of our products. You can order our exit lighting and emergency egress products online, by fax, or by phone.
Safety Resources
Regulations & codes regarding emergency lighting and exit signs can be confusing. The following information will help.
Fire Exit Codes & Regulations >>
Featured LED Emergency Lights and Exit Signs
Trusted, Quality Emergency Products
---
When professionals need Exit Lights, they choose us. Our certified specialists can provide you with help for all of your emergency lighting and exit signage needs.